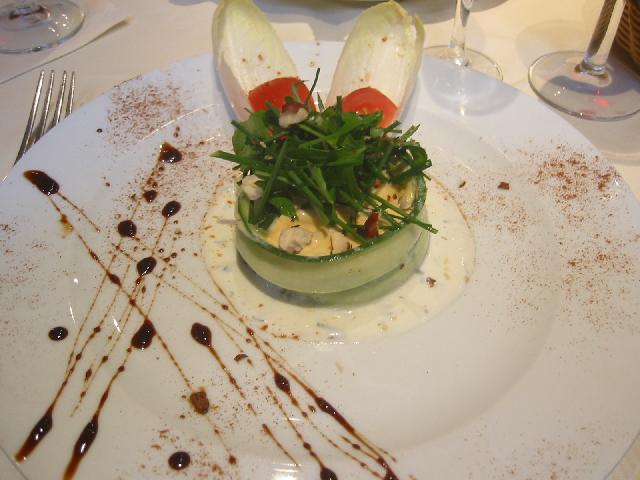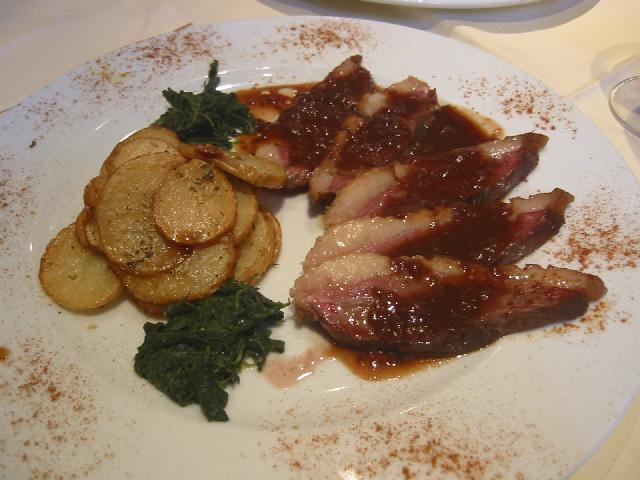 Yesterday was my last day in Paris. I regret having spoiled a fewevenings. One evening I was to tired to go out and had a sandwich in myhotel room (Fresh tomato and roquefort, so not a complete waste) andone evening I got sucked into a IETF working group chair beer event ina English style micro brewery.
But yesterday evening I was with good friends and I've managed to convince them to go to Bar Zinc.
Thefirst time I was at Bar Zinc was about a year ago when I was in Parisfor a training course and my colleague and me stumbled upon the placeen were both plesantly surprised. So when I returned about 2 monthslater, with my wife, we went to the same place and were plesantlysurprised again. Yesterday, again a plesant surprise.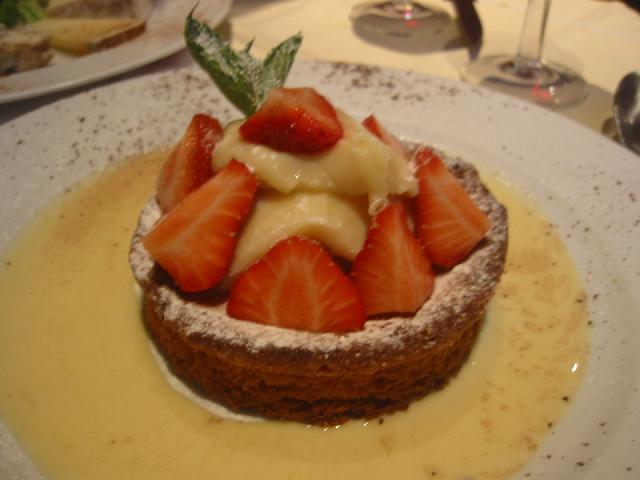 As astarter I had a cucumber-Cheddar tartar, Magrait de Canard as a maincourse, a cheese plate to relax and finally a lovely little desert withthe most delicious white chocolate mouse I have ever tasted. It wasn;tquite a mouse more thick butterlike cream, but very tasty indeed. Thethree of us started the meal with a Champaign, accompanied our meal witha bottle and a pichet of 2001 Medoc AOC and had more Champaign,Cognac and coffee after the meal. Total price per head, a very fair 85Euro.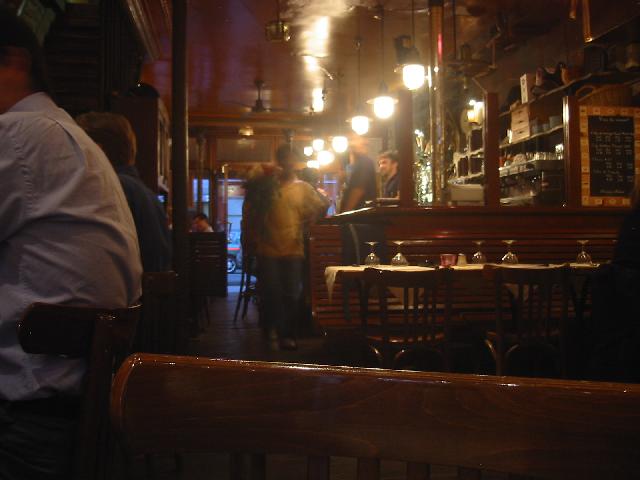 Three times cannot be coincedence. This place offers quality. BarZinc is a relaxed bistrot. The guests were elderly women, business people, couples, tatood andpierced youngsters and even while its Augustit seemed that we were the only 3 tourists. The walls showed anexposition of a local artist, this time photos whith an erotic twist. If I recall well they had other types of art on display the first 2 times.
The neighbourhood is vibrant and Bar Zinc is probably not the only restaurant where you can find fine food for a fair price. But the next time I'm in Paris… I'll give it a try again.
The address:
Bar Zinc, 9, rue de Charonne, 75011 Paris (Tel: 01 48 05 05 95). It is a block north of La Bastille.